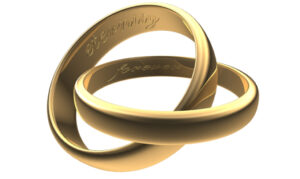 Friedman Law Offices offers the premier Ohio Dissolution forms and Ohio Divorce forms.  There are a number of companies offering do-it-yourself dissolution packages that they claim will be accepted in every state.  I urge you to be cautious when purchasing these products – they are usually a waste of your time and money.
Ohio Dissolution Forms – 100% Guaranteed!
At Friedman Law Offices, our Ohio Dissolution forms and Ohio Divorce forms have a 100% money back guarantee!  When you purchase the Friedman Law Offices Ohio Dissolution forms or Ohio Divorce forms, you can rest assured that your documents will be prepared properly and in accordance with state and local rule requirements.
Ohio has very particular language requirements for legal pleadings.  Ohio Dissolution forms and Ohio Divorce forms must be drafted in order to comply with both state law and local county rules.  If your forms are not drafted to comply with state and local rules, most courts will simply refuse to accept them.
Friedman Law Offices offers Ohio Dissolution forms and Ohio Divorce forms that are specifically tailored to satisfy the state and local rules and requirements.  Our forms are all prepared by a licensed Ohio lawyer and each package comes with 2 hours of legal advice and consultation.  This means that you can make sure that your rights are protected and that you are getting a fair and equitable distribution in your divorce or dissolution.
We offer both Ohio Divorce and Ohio Dissolution forms.  Prices range from $170 – $320 depending on whether or not you have children and how you choose to allocate parental rights.
Now you can take the doubt and expense out of your Ohio divorce or dissolution and get your paperwork prepared properly the first time
Share